ARTWORK GUIDELINES
The following sections contain some basic guidelines that should help you design your artwork more effectively.
SUPPORTED FILE FORMATS
---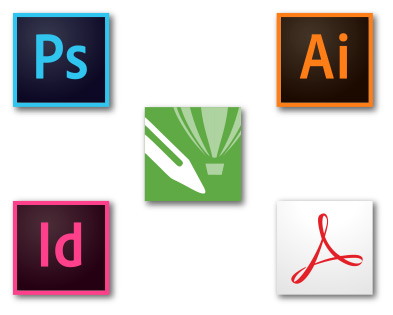 The following is a list of common file formats we accept:
Raster: Photoshop (.psd), .jpg, .tif, .bmp, .png & .pdf*
Vector: Illustrator (.ai), CorelDraw (.cdr), InDesign (.indd), .eps & .pdf*
* The preferred format is .pdf.
The following is a list of file formats that we do not accept: Publisher, FlexiSign, Quark, CAD, or Word documents.
RESOLUTION
---
BILLBOARD RESOLUTION
Raster files should be 10ppi at full size
MOBILE BILLBOARDS
Raster files should be 30ppi at full size
ANY OTHER PRINT
Raster files should be 72ppi – 200ppi at full size
* The preferred format is .pdf.
TECHNICAL REFERENCE FOR TERMINOLOGY
DPI = Dots per inch – units used to measure the resolution of a printer
LPI = Lines per inch – The offset printing 'lines' or dots per inch in a halftone or line screen
PPI = Pixels per inch – the number of pixels per inch in screen/scanner file terms
We refer to PPI
PANTONE MATCHING SYSTEM
---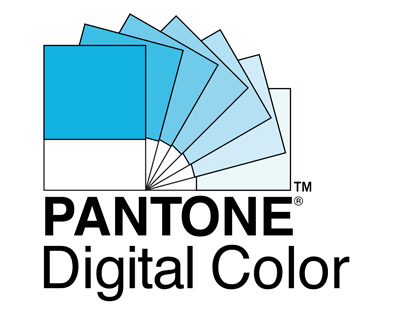 We are able to match almost any color. In order to match a color, you must provide us with a Pantone (PMS) number or a physical sample. We use the Pantone Matching System and we print 4-color/4c CMYK. Certain color are impossible to match exactly, however we will match any color to less than a 6.0 dE2000. If you are unfamiliar with dE2000, checkout Color Wiki for more information.
BLEED
---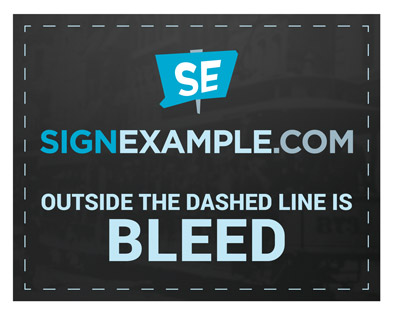 In order to ensure ink coverage is edge to edge on your print, we ask that you send your files with bleed. Bleed is extra color that extends beyond the final size of your print. For instance, if a 24" x 36" banner needs 2" of bleed, your file would be 28" x 40".
OUTLINE FONTS
---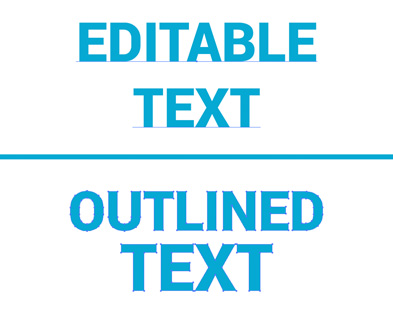 When you add text to your file it is important that you "Outline" the text (sometimes called "Convert to Curves") before you send it to be printed. If the text isn't outlined, font substitution may occur when we open the file. Sending fonts with your files is acceptable, but not ideal, there are many variations of a single font , and unless the font is exactly the same font in the document, we may not be able to apply the font correctly.0".
EMBED IMAGES
---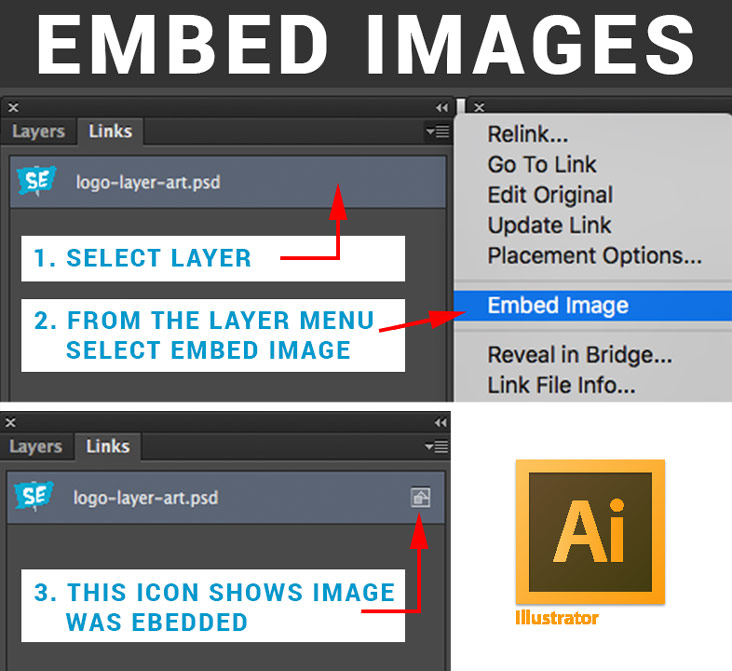 When you place an image into a program like Illustrator or InDesign, that image is not stored in the file itself. Instead, the program "links" to the location where the image is stored on your computer. When you save the document, the image is not being saved with it. When you submit files to be printed, you must "Embed" the linked images. The procedure varies from program to program.
POCKET, HEMS & WELDS
---
Extra material at the edge of the print is turned over and stitched or welded depending on the specifications of the project. It is important that nothing crucial (like text and logos) falls in the pocket area. To accomplish this, ask your salesperson what size pockets your order will have and move all important elements that distance away from the edge. Think of pockets like "margins".
For instance, if a 24" x 48" banner has 2" pockets on all sides, all important information must fit within 20" x 44". Background images and non-essential design elements may go into the pocket area.

Please note that pockets do not change the finished size of the print. Adding 2" of bleed will not make the art correct.
CUT PATHS
---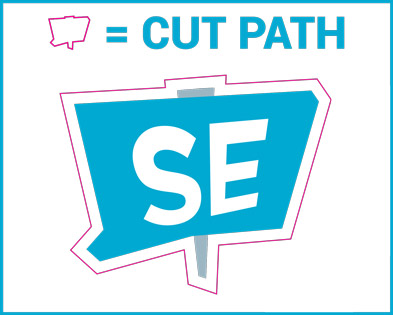 If your project is cut to shape, we ask that you supply us with a cut path. A cut path is a vector shape that allows our cutter to read and match up with registration marks. A simple one pixel stroke on the shape is needed, and preferably placed on a separate layer named "Cut Path".
WIND SLITS
---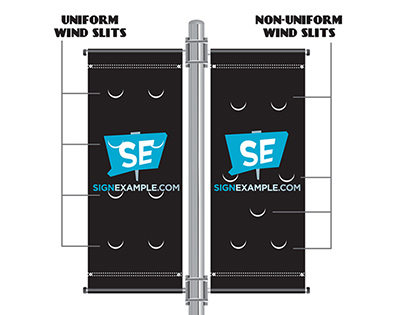 Wind slits allow air to pass through the banner, preventing damage to the banner. As many wind slits as desired can be added, but is recommended that wind slits are spaced around 10″ apart from each other and at least 4″ from the edge of the banner. When building your file, we need the wind slits to be, 4″w x 2″h half circle with a 1px stroke. Or you can download the wind slit template and place it in your document. Please put wind slits on a separate layer from your artwork.eparate layer named "Cut Path".